---
Camp Verde - My Arizona Family
---
We went up to attend the V-Bar-V Archaeology Discovery Days and Agave Roast
Well,, actually we went up because it had been way to long since our last visiting.
The event was located here - much more info about the 3000 year old petroglyph site is located here and here
---
Arizona is far more then dry barren desert.. In fact very little is desert.. This is Beaver Creek. That water is 40F degrees.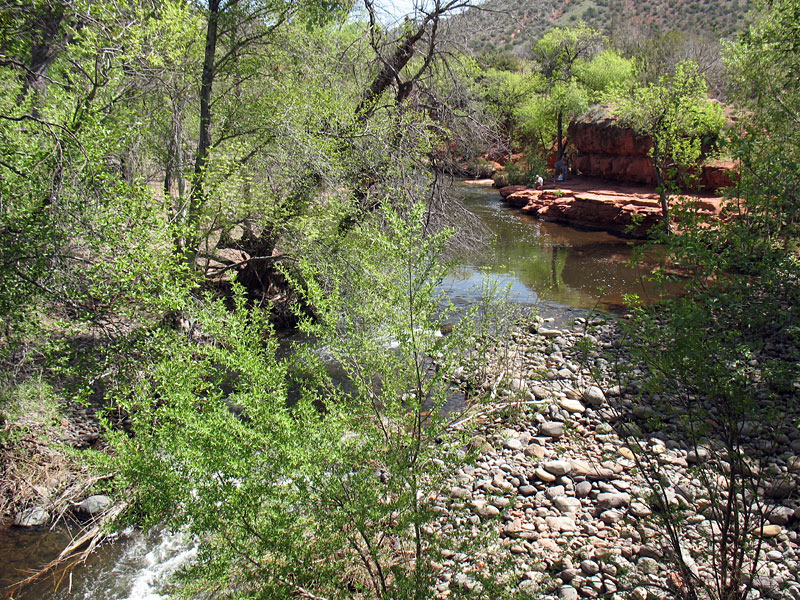 Its called Red Rock for a reason. Look red dirt !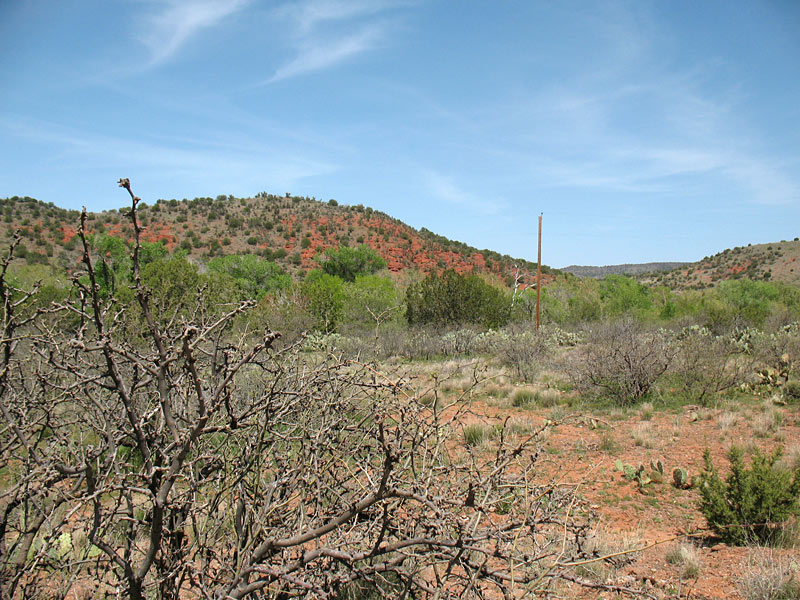 Everybody at the booth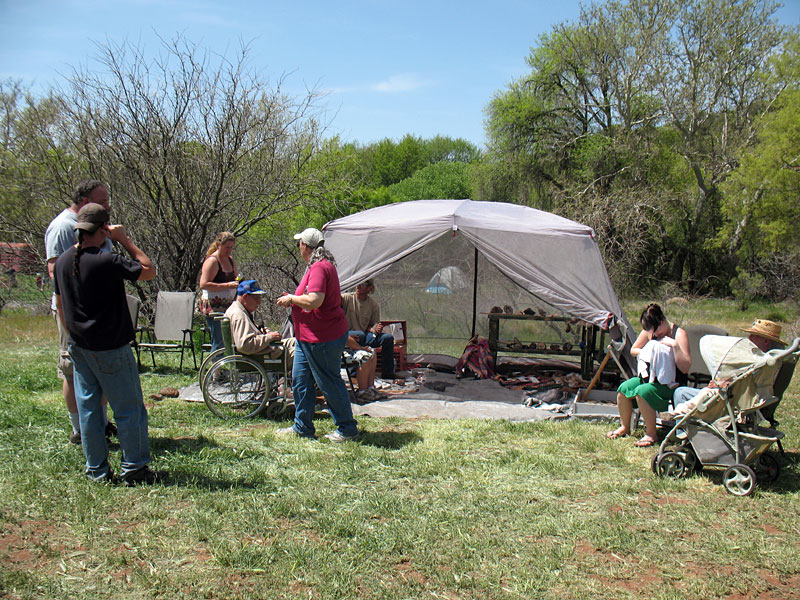 Rob hard at work in their booth knapping. He is using a antler to carve stone flints. His work is just stunning.
Many people came to the booth to see his work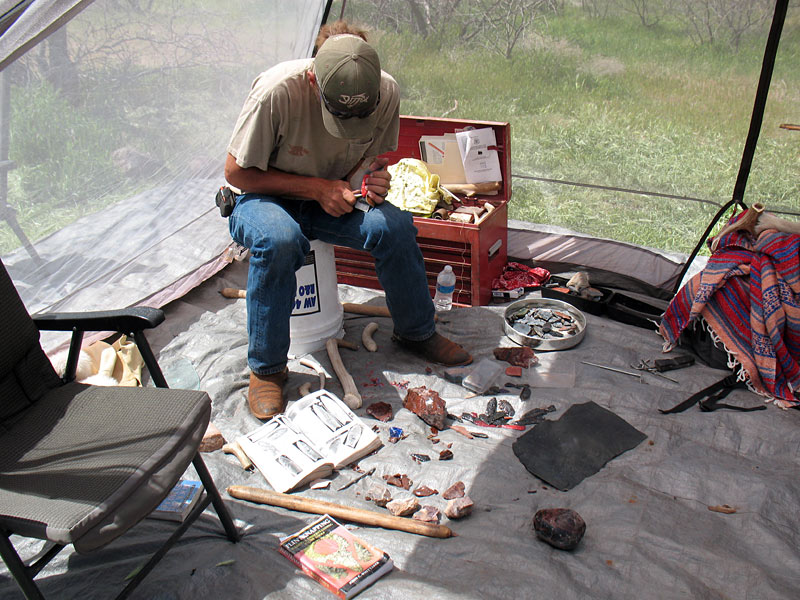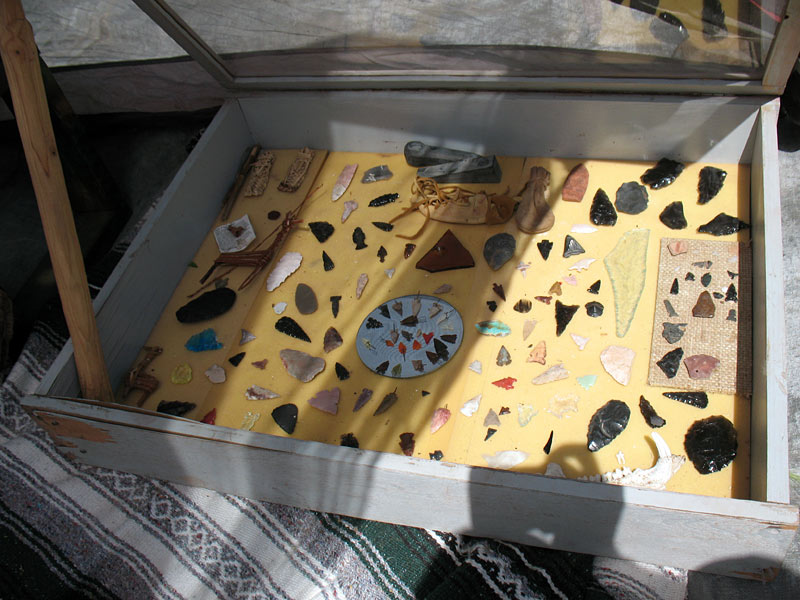 Lee was the booth representive and seriously worked the crowds..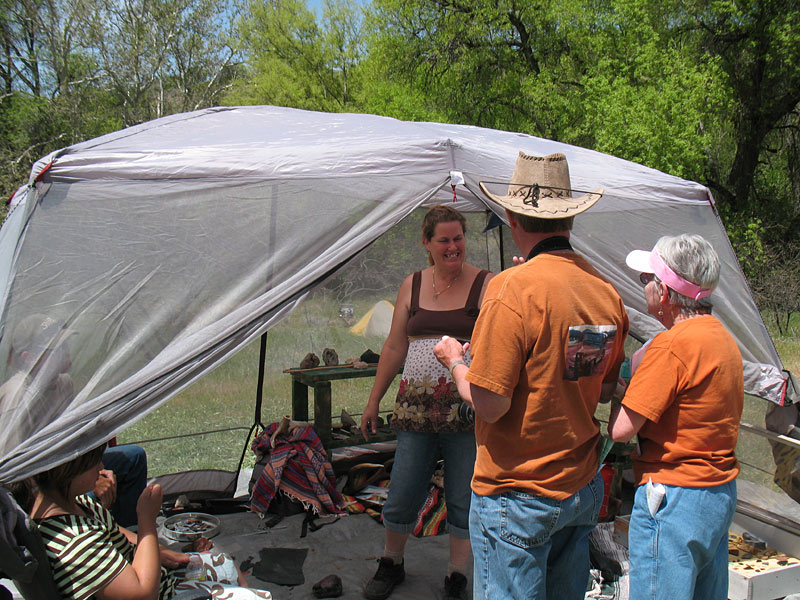 There were record crowds this year and the booth was always busy.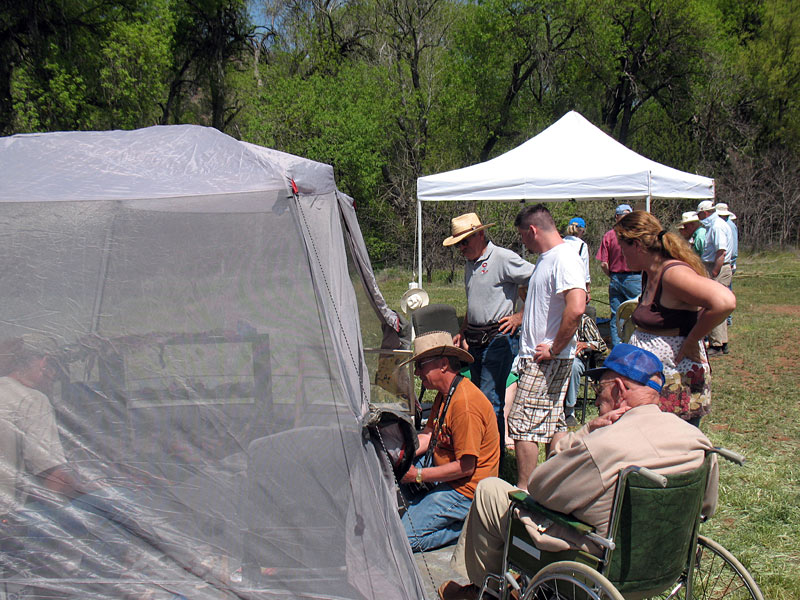 How to start a fire
Willy showing everybody how to use a Atlatl for kill shots.
Dave showing everybody how NOT to use a Atlatl
This guy here owns and shoots cannons among other historic weapons. Nice hobby..
National Muzzle Loading Rifle Association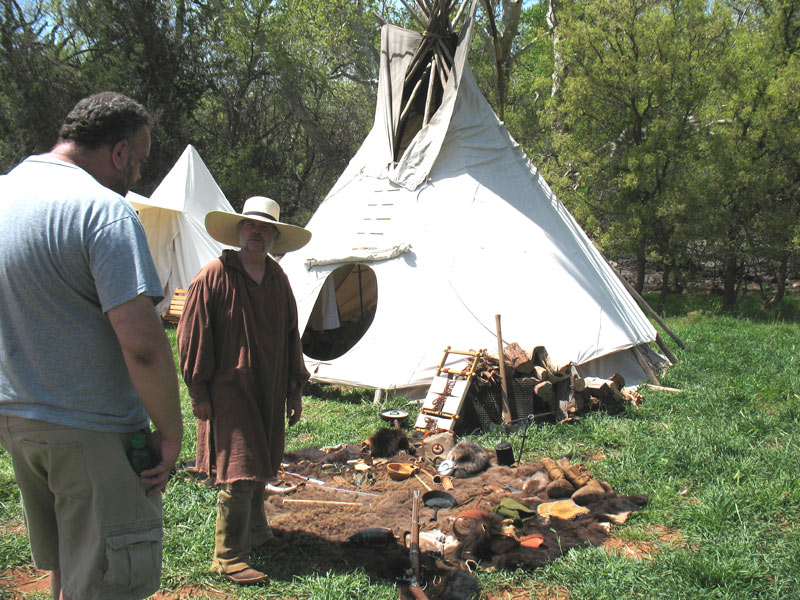 There were all sorts of cool exibits and booths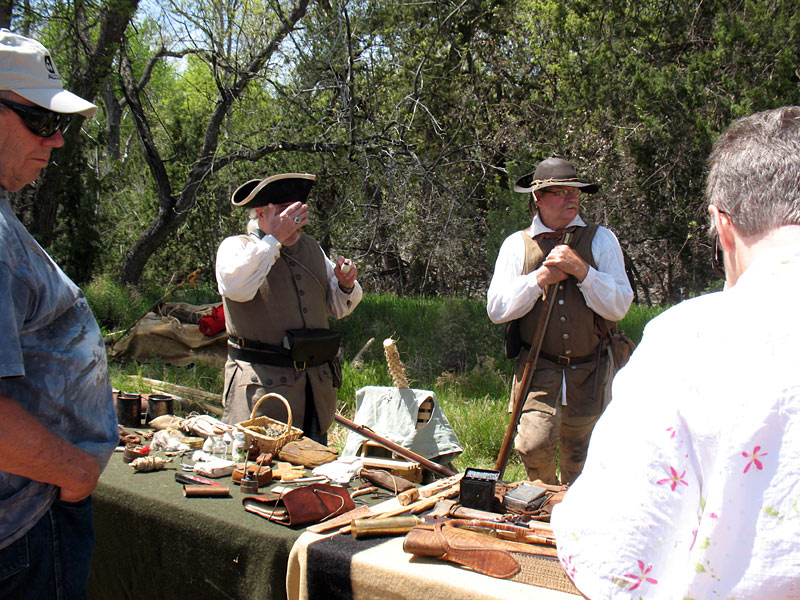 WAIT A MINUTE.. This is no tourist. However he was bearing gifts which were enjoyed later.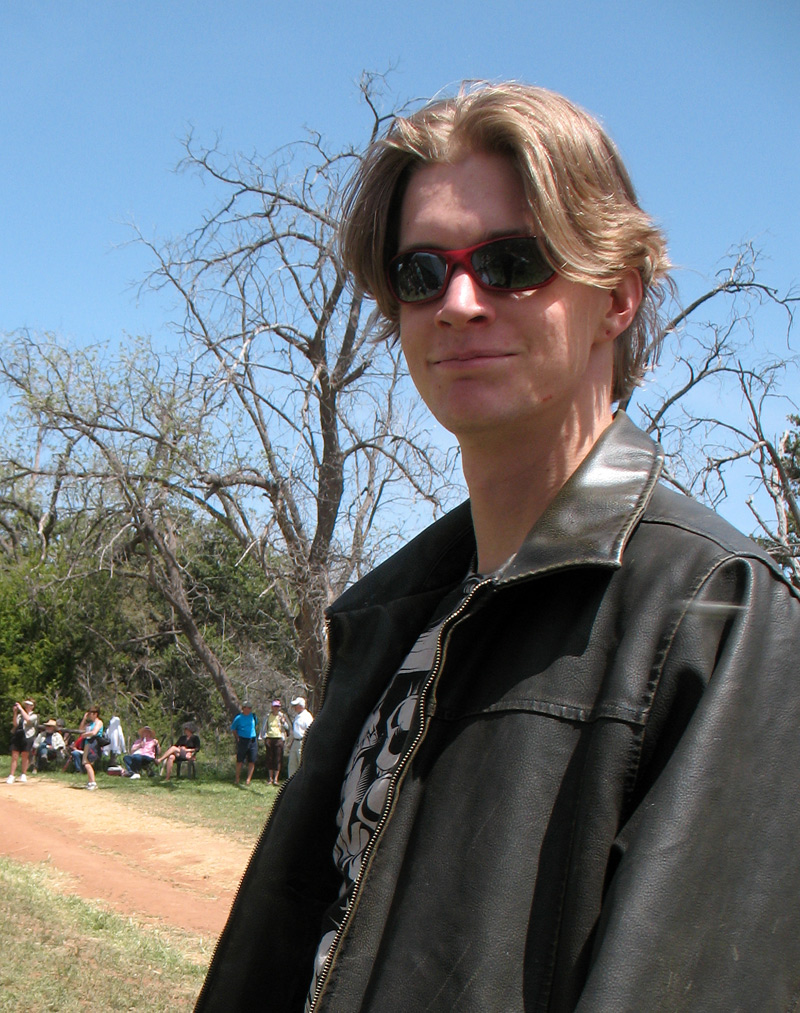 Who might this be ? Daddy's little girl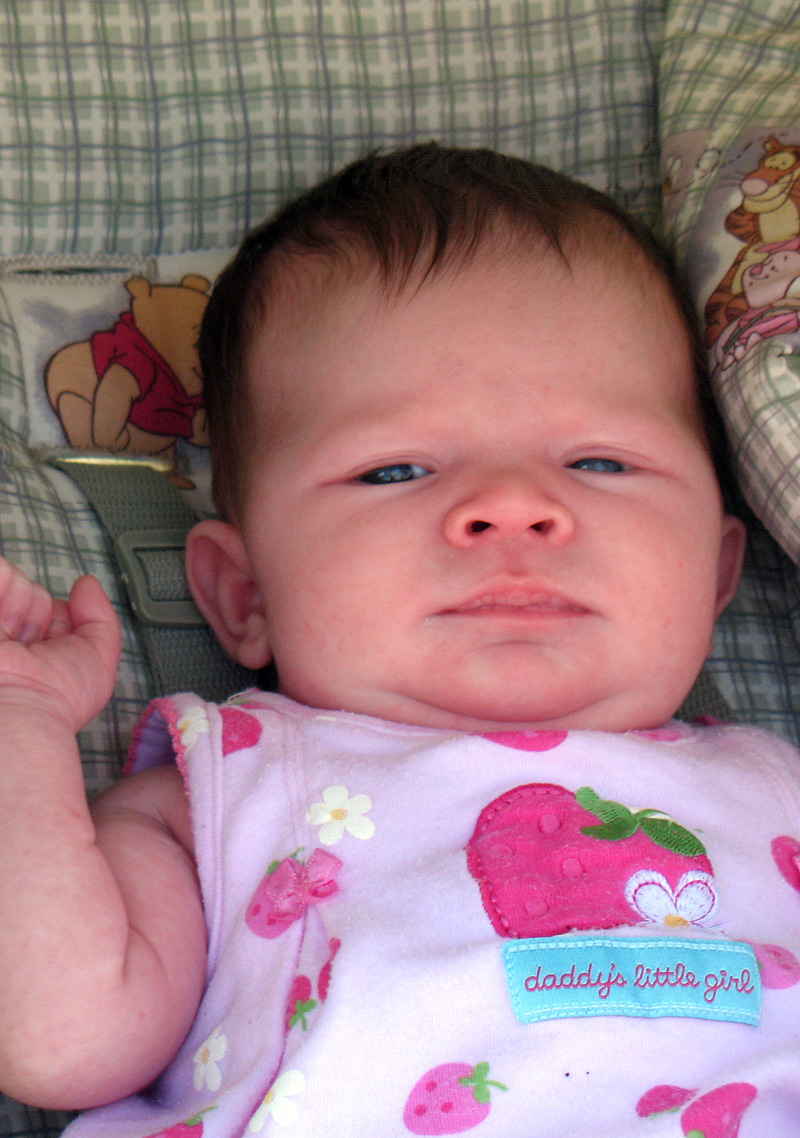 The old tree over by the petroglyphs. Its at least 500 years old and its trunk is 10 feet across. It must be 7 stories tall.
ITS HUGE
It provided shade for a number of fun activities later in the day.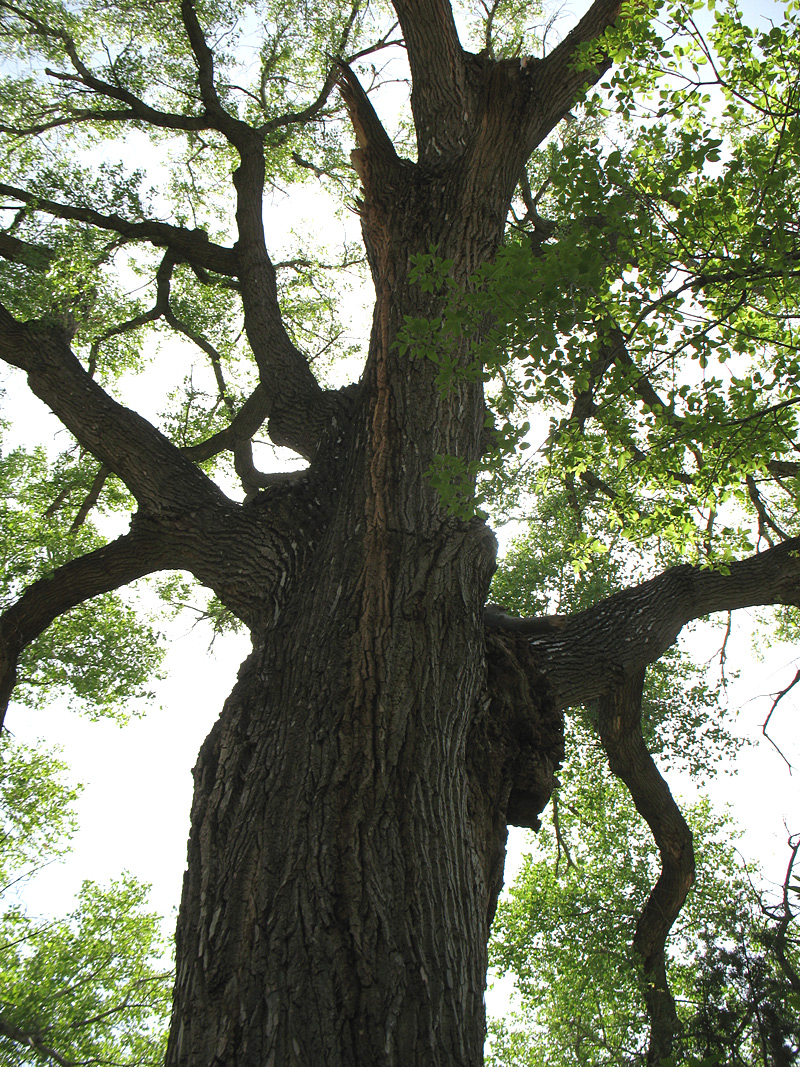 Later Dave, Josh and I did the whole "See no evil, Hear no Evil, Say no evil" as tourists walked by.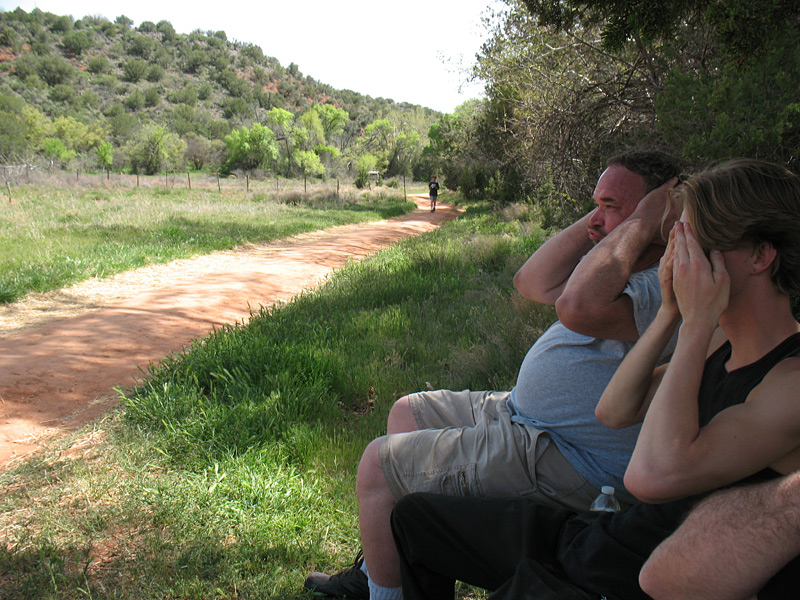 Back to the house after a very stony day / 4-20 a few days early. Look its Fonzi or maybe Josh..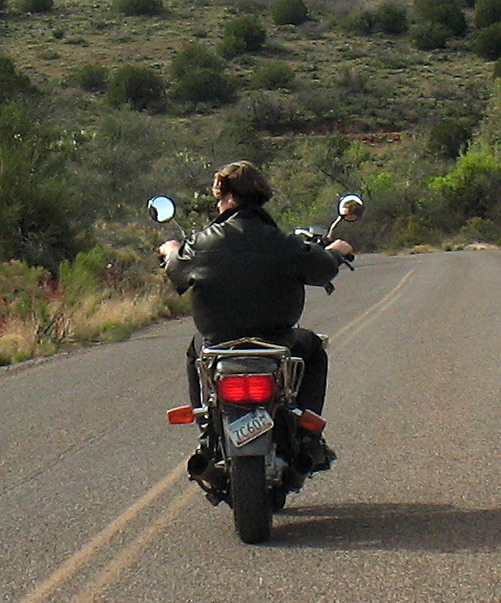 Willy proving he was very efficient at roping straw bull buts..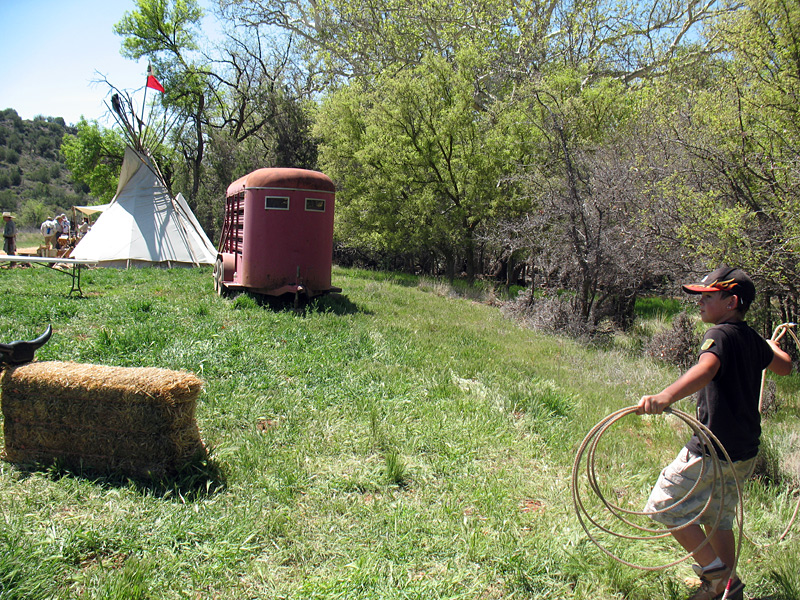 Dave knocking all the bark off a tree limb
Dave and the baby