DAVE'S BIRTHDAY !!!
Despite pink eye ( seen here ) we went to a supermarket and got a great CARS cake complete with a real working car. We also got candles.
We then had to go my our Village Inn where we broke health code and brought in our own food. However we know everybody so this worked great. They sung happy birthday and hooked us up.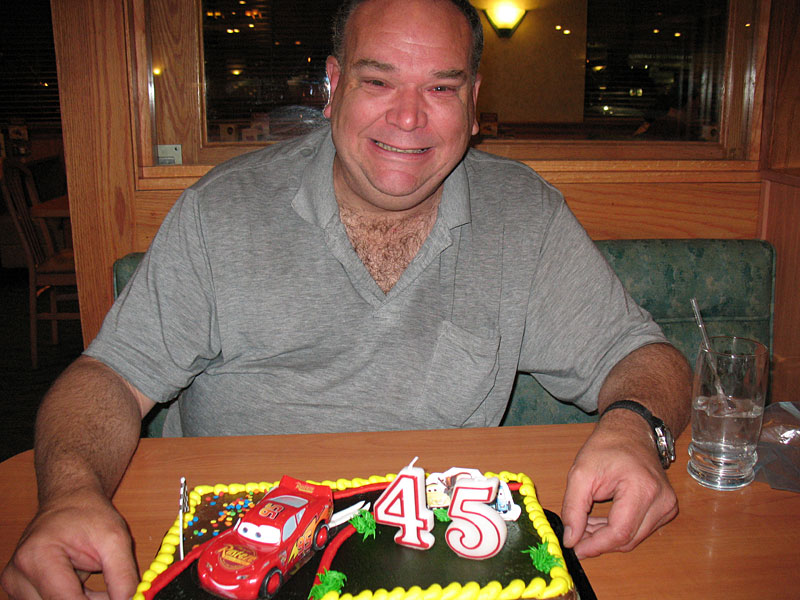 It was pretty obvious that Dave had Pink eye, but you had to look closely..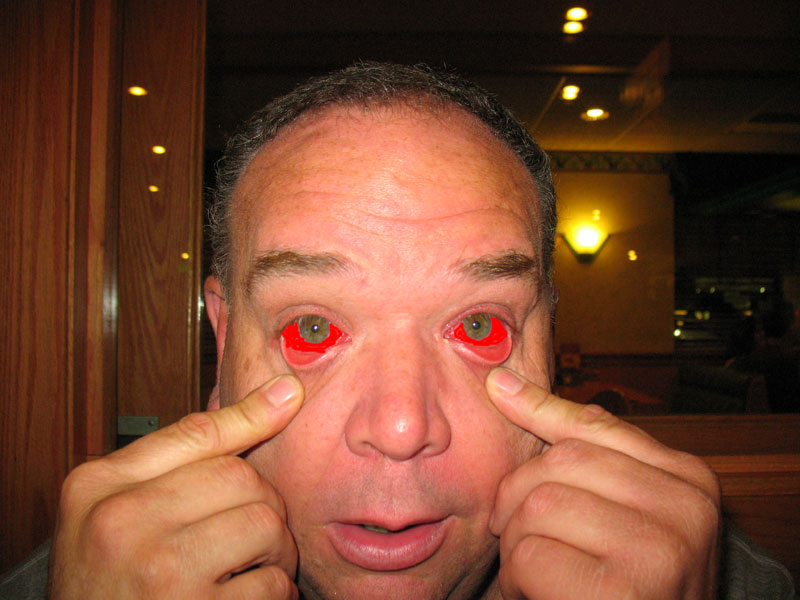 There were actually TWO birthday celebrations..
Dave also celebrated with his mom..
We all went to a GREAT steak house. Dave had his usual tiny portion but then,,, a balloon guy wandered up..
Oh no...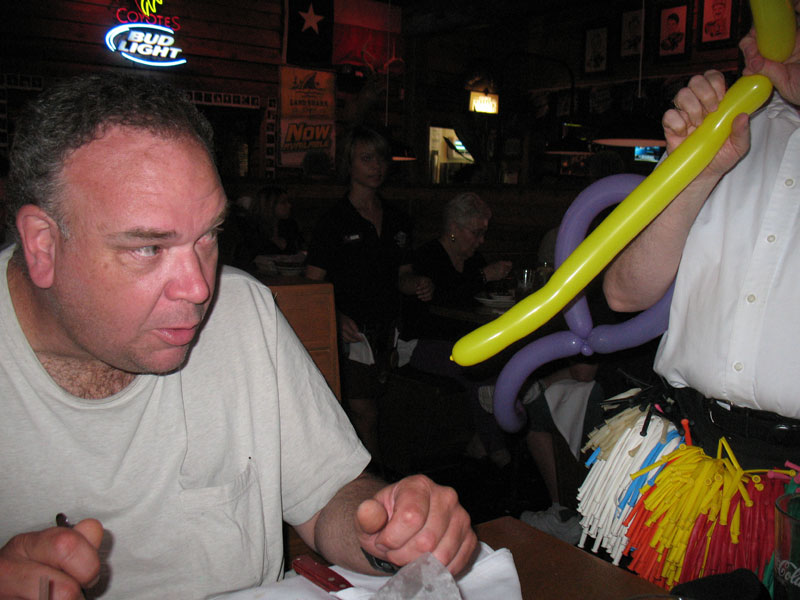 Soon dave was sporting the latest in balloon fashion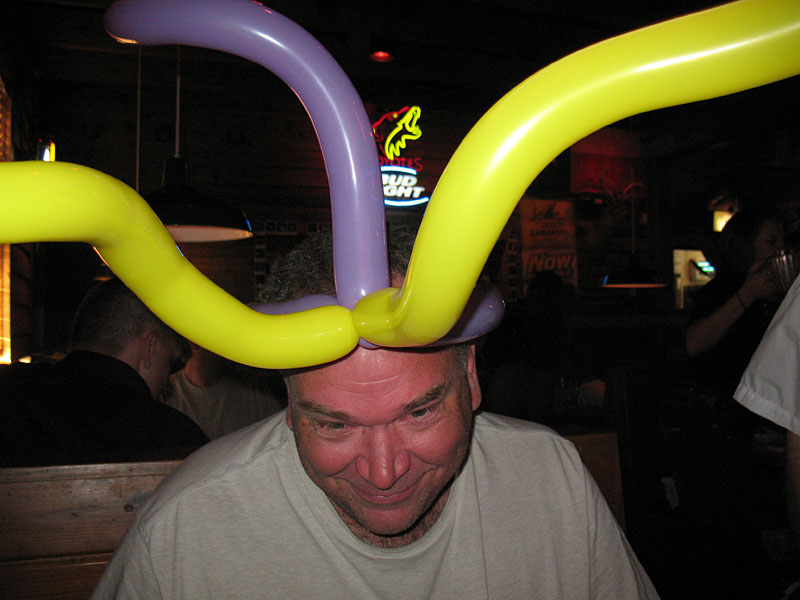 Soon after they brought out the birthday saddle and dave got to ride the invisible horsie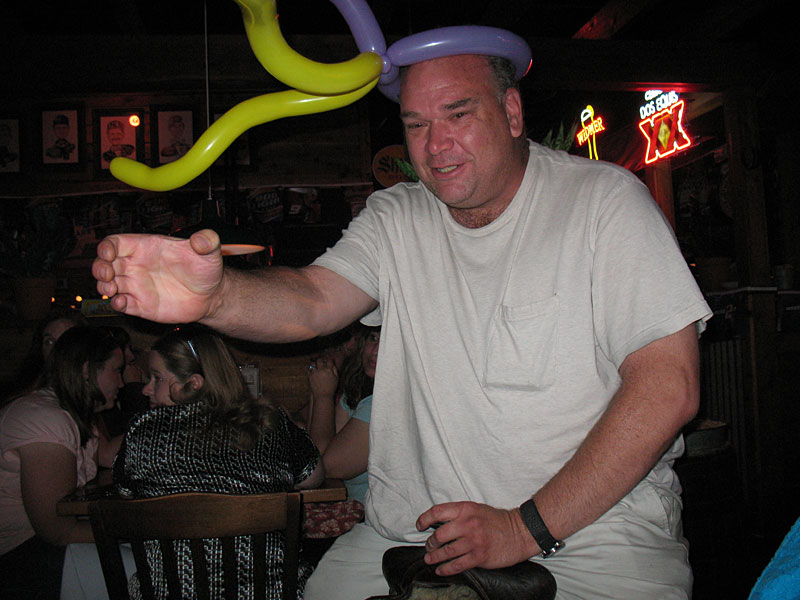 Soon Dave had reached a state you can only reach on your birthday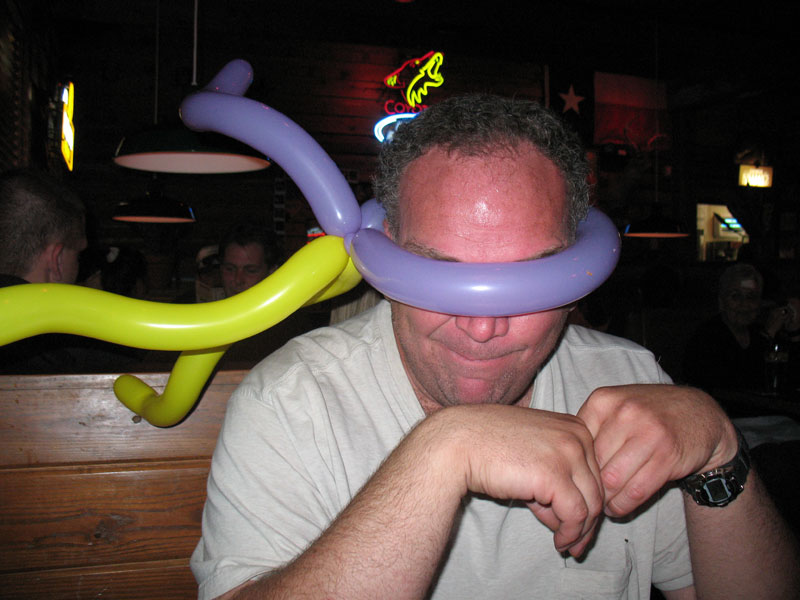 BUT NOW.. It was time for presents
NEW SHOES TO HIKE MINES IN !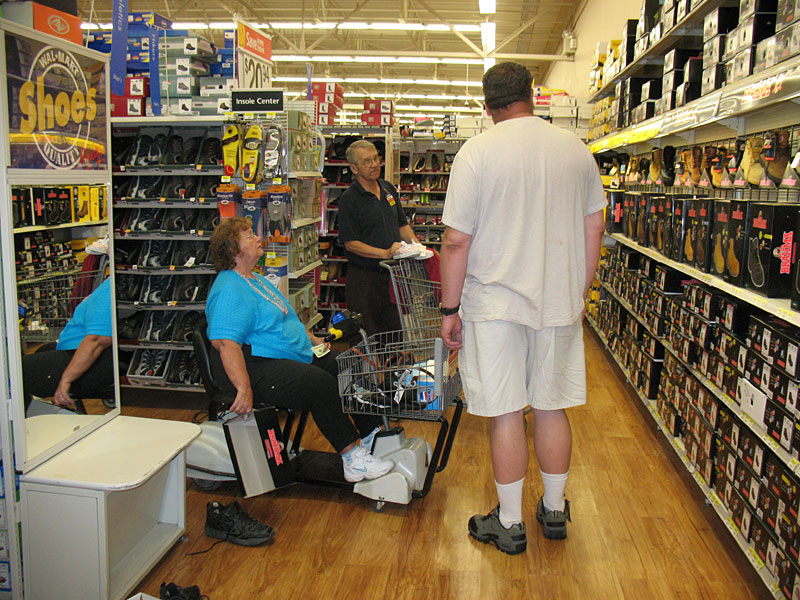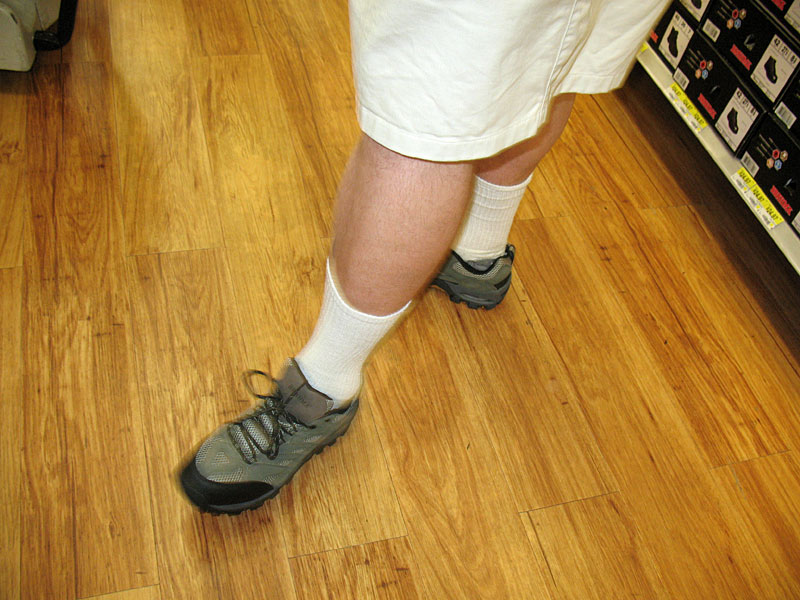 MOMS ARE GOOD !