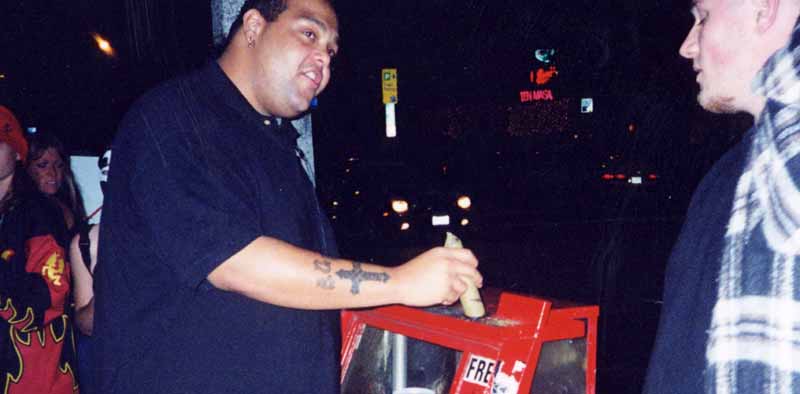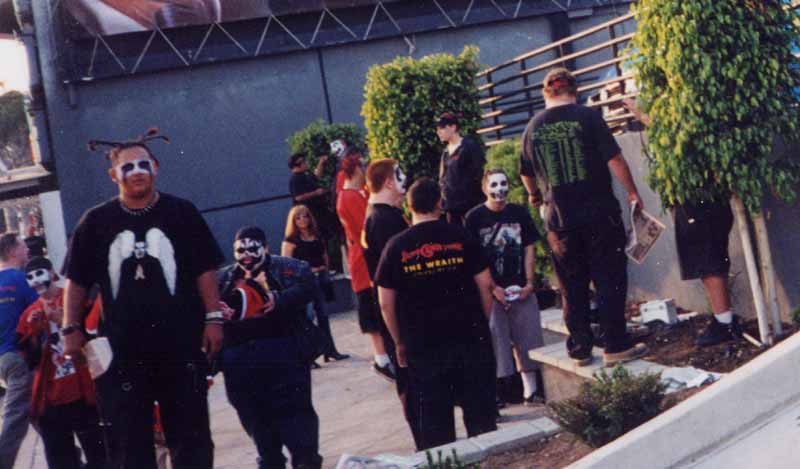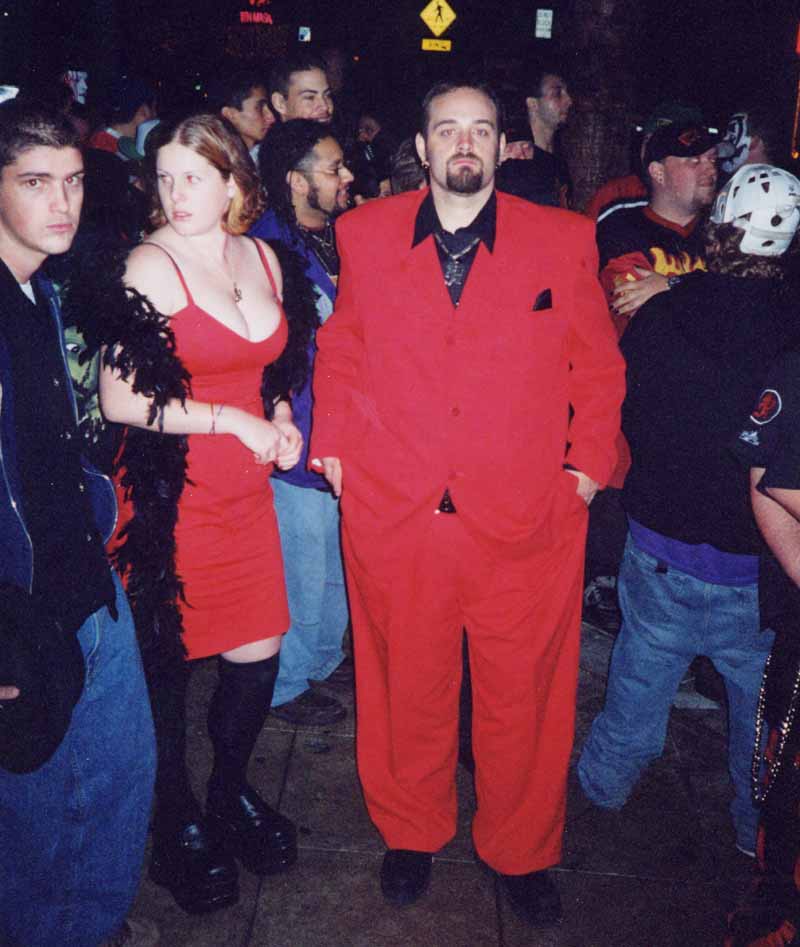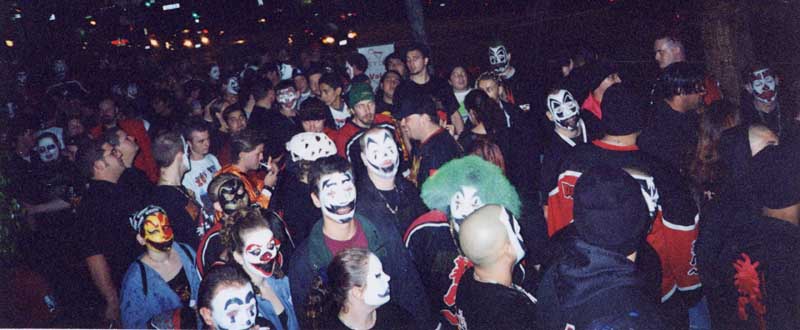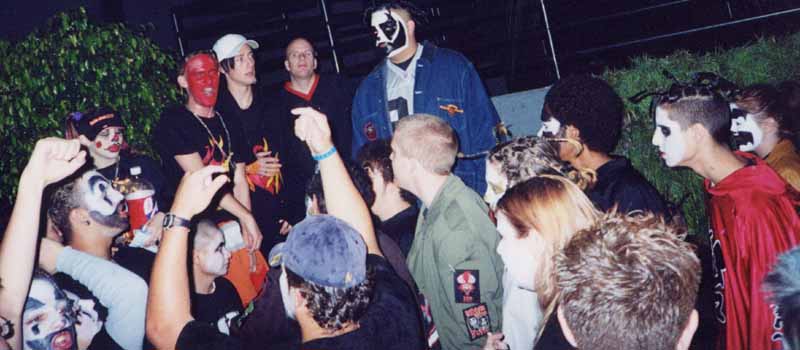 The game of holding a big sign up and trying to get passerby's to show us their tits was stopped by Key Club management.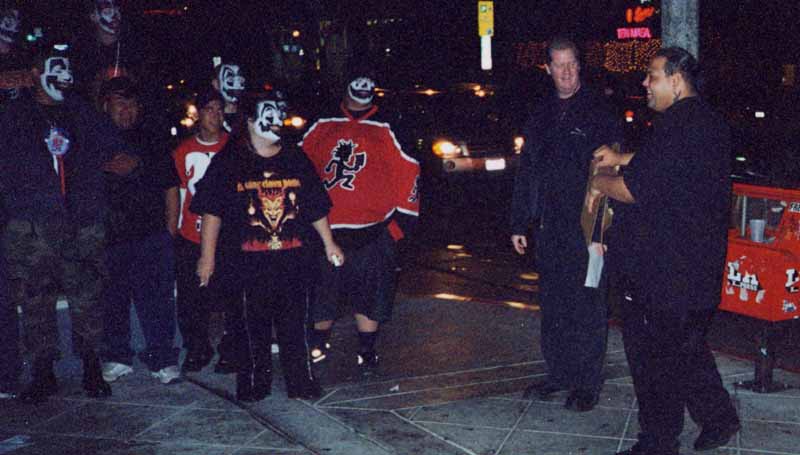 Having three women tend to your Juggalo needs is the way to go.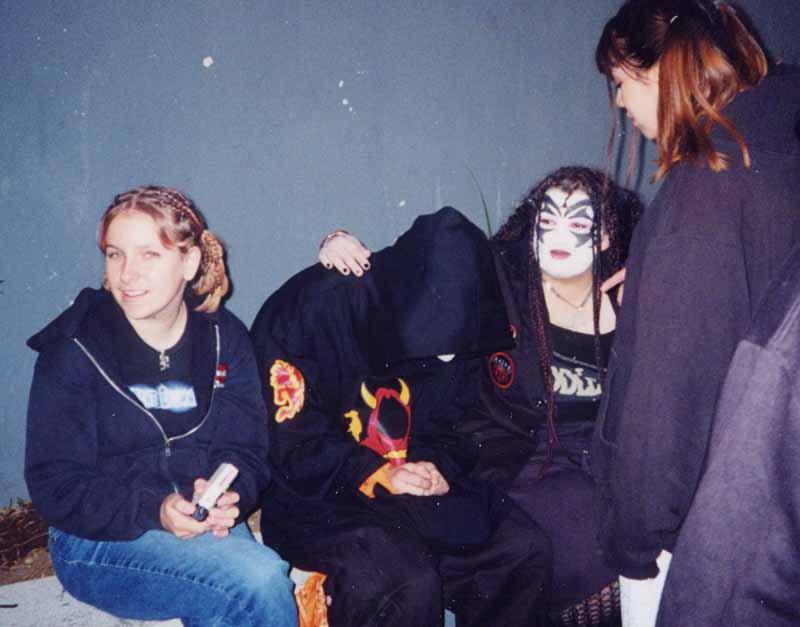 The newest ICP van.... this one not yet signed at all. A few days later this van was in Phoenix for the -in store- and was already covered by ninja signatures.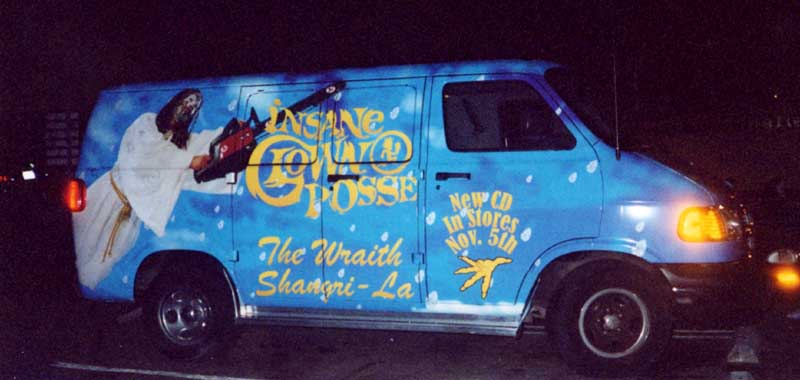 Inside the Key Club... Ninja's in bulk.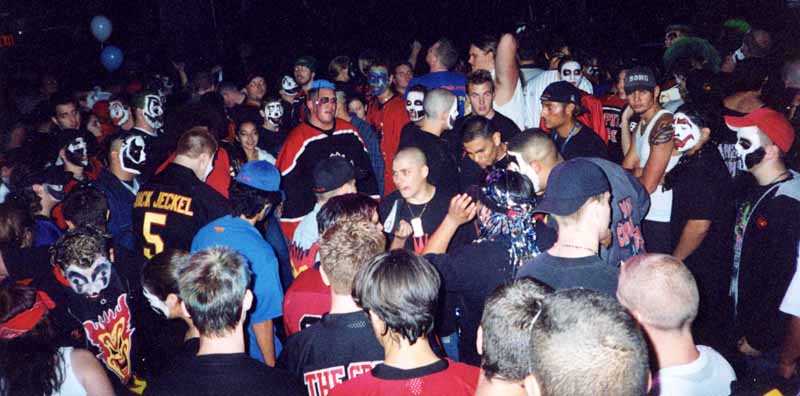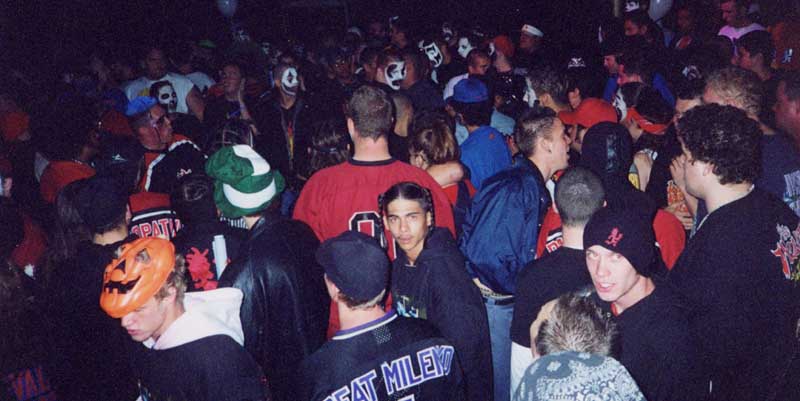 What goes up must come down.. Crowd surfing is a dangerous sport..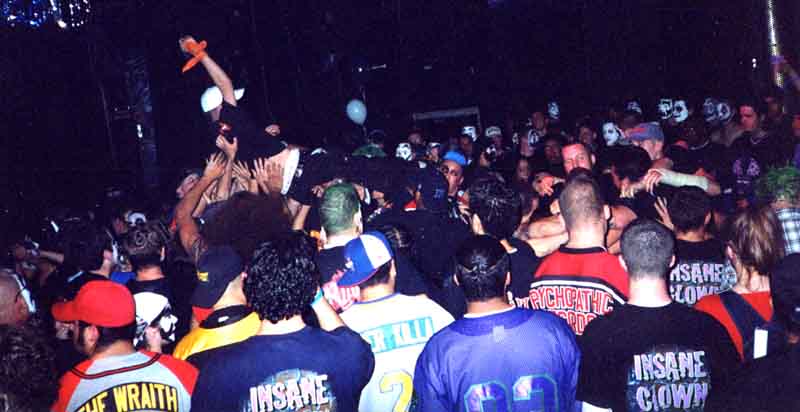 ICP took the stage... LATE... As they were delayed and their flight was late.